Why You Need the Dahl Real Estate Group in Your Corner
Selling your Scottsdale home or condo, can be an emotional experience. This was your home, 2nd home or vacation home; the place where you invested hard earned money to acquire, maintain and improve. This was a place where you collected memories with friends and family that will last a lifetime.
When selling your home, you need the Dahl Real Estate Group to make sure the process goes smoothly and that you get the best price for your home.
What We Can Do For Sellers:
1) Lead you through the selling process
The process of selling one's home, starting as early as the decision to sell, can be a complicated one. It's filled with paperwork, inspections, negotiations and sometimes surprises. We can help you understand the path required to get from "decided to sell" to "sold!" and will be with you every step of the way to help make the journey simple and easy.
2) Get your property ready for viewing
Let our 30 years of real estate sales experience help prepare you home for sale to ensure top dollar to you. From clearing clutter to making small, yet value improving repairs, we will provide you with sound advice to help attract the attention of potential buyers.
3) Price your home to sell
Real Estate is an ever changing environment, pricing your home correctly will result in you achieving top dollar.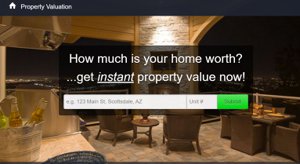 4) Market your home to qualified buyers
Leverage our 30+ years of real estate experience to market your home to attract the right qualified buyers. At your initial listing appointment, we will provide you with a marketing plan created specifically for your property.
5) Negotiate with potential buyers
For many, price negotiations can be a stressful event. Let us be your champion and make sure you get top dollar for your home - you deserve it!